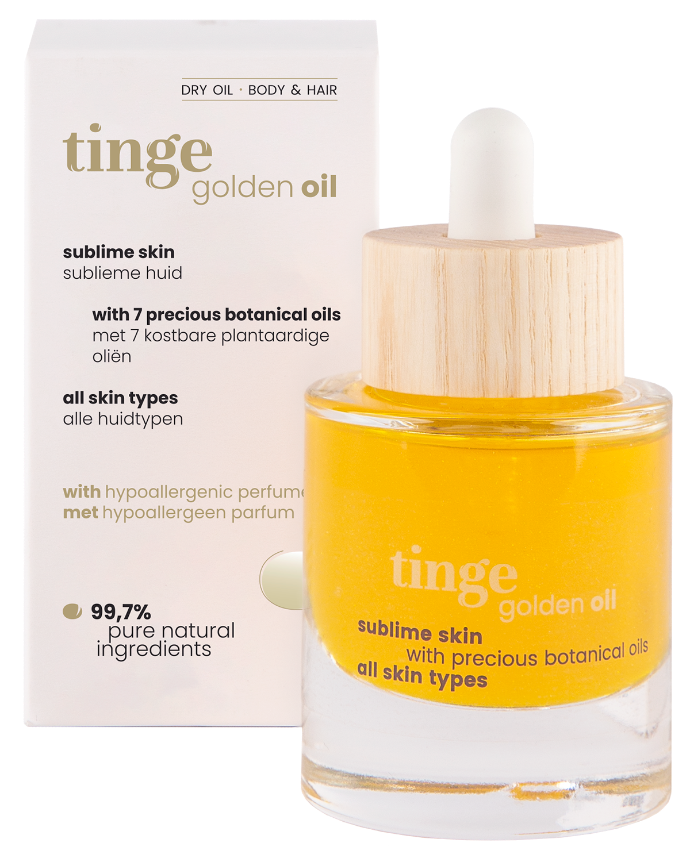 Golden Oil - dry body oil

A masterful combination of no less than 7 precious botanical oils and squalane. For a sublime and radiant skin.
99,7 % ingredients of natural origin
33,50 € - 30mL

Tinge Golden Oil is not just any oil but combines the richest botanical oils and the power of nature for your skin. A particularly sensory experience with a unique dry texture.
dry oil for body and hair with a delicious, hypallergenic fragrance with pure natural golden shimmers !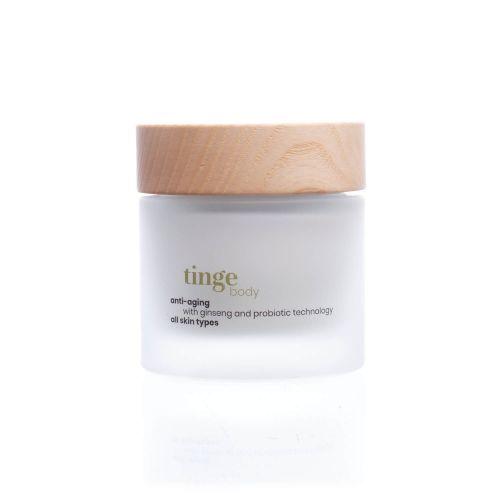 Body lotion anti-aging


Hydrating and silky body lotion that prevents wrinkles and small spots, with probiotic technology and gingseng.

99,1 % ingredients of natural origin
38,95 € - 100 mL
Allergen-free perfume. Suitable for all skin types.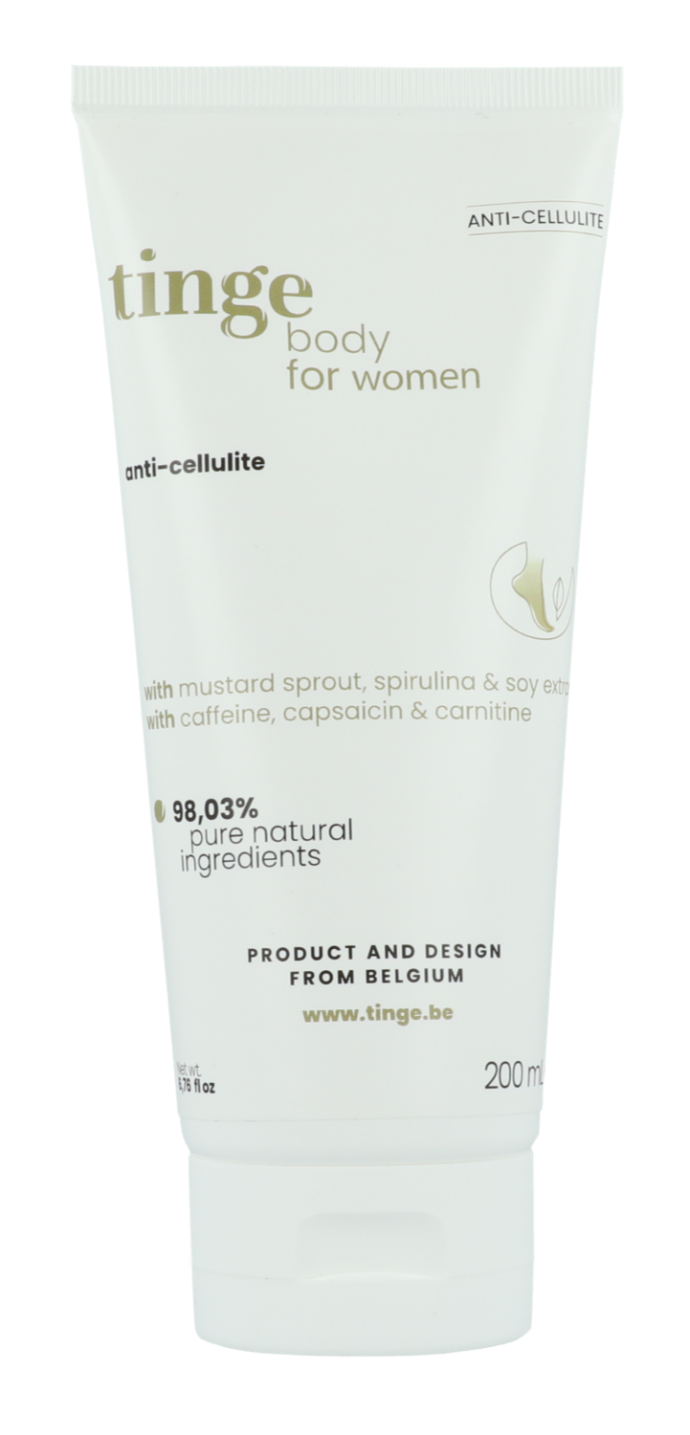 Anti-cellulite body cream



Anti-cellulite with capsaicin, carnitine and extract of mustard sprout, soya and spirulina
suitable for all skin types




98.03% ingredients of natural origin
45,00 € - 200 mL (tube)